Customer
Valentino Caffè S.p.A.
In the most recent collection, Valentino Caffè has entrusted to the artist Marta Lagna, a calligraph of great sensitivity and experience, the task of "writing" its coffee cups.
She gave birth to these cups decorated with an elegant calligraphy delicate as art gestures. Narrative signs belonging to that imaginary story belonging to the gesture to pick up his hand and bring a cup of coffee to his mouth.
CLUB HOUSE: A WIDE AVAILABILITY OF COLORS AND FINISHINGS TO ALLOW INFINITE DECORATION OPTIONS
We are often requested if it is possible to reproduce a particular design or drawing, and with what degree of quality, precision and likelihood.
Thanks to our advanced decoration techniques onglaze and inglaze and the high versatility of porcelain, one can say that the only limit to our cup customziation is immagination.
These decorations, faithful reproduction of the artist's elegant and secure traits Marta Lagna, are a brilliant representation of the degree of detail and realism obtainable on porcelain.
Valentino Caffè
Marta Lagna Collection
Valentino Caffè has entrusted
to the artist Marta Lagna
the task of "wrting" its own
coffee cups.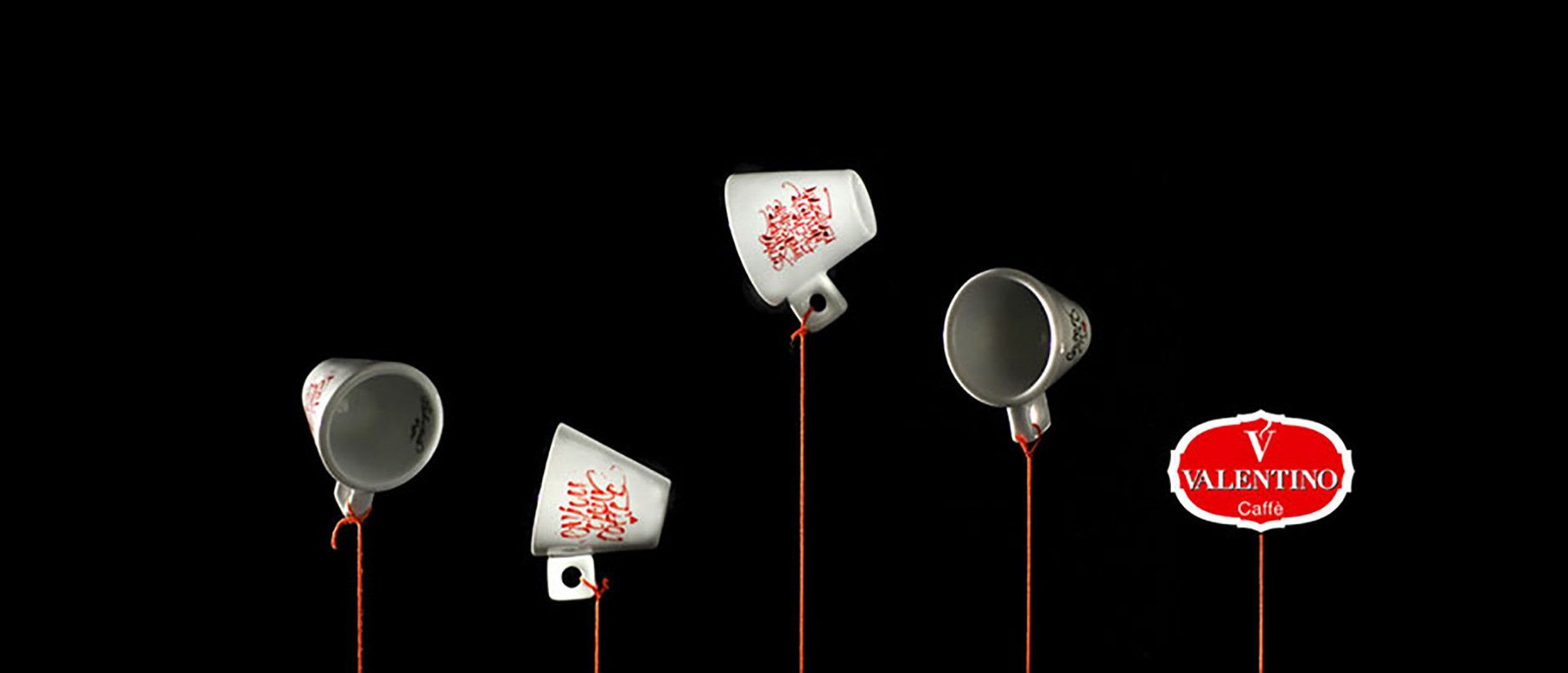 Discover all ...
Far more than simple stories. Real successful cases of our customers.